"

The Unexpected Truth"

is a short film written, produced

and directed by Ken Vathauer & Santos Caraballo.

It was written,

filmed & edited in the duration of

24 hrs. as a freestyle project between the two in Tamarac, Florida.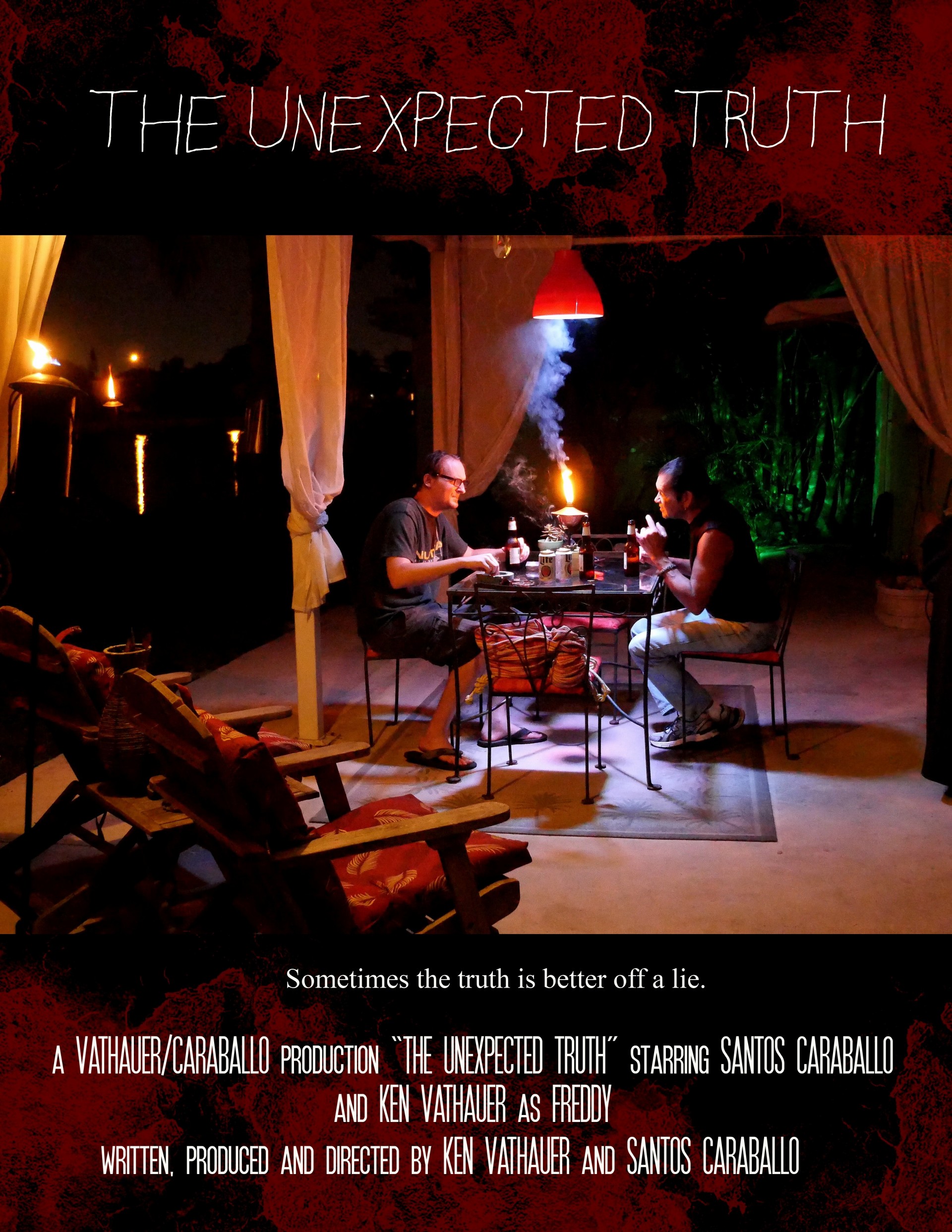 "Carlos invites his colleague, Freddy, over to his house one night to talk about something important unknown. As the night unravels, they realize
sometimes the truth is better off left a lie."